Experience take out at home with this easy slow cooker Mongolian beef recipe.  Succulent, tender pieces of beef melt in your mouth. So easy to make and takes hardly any time!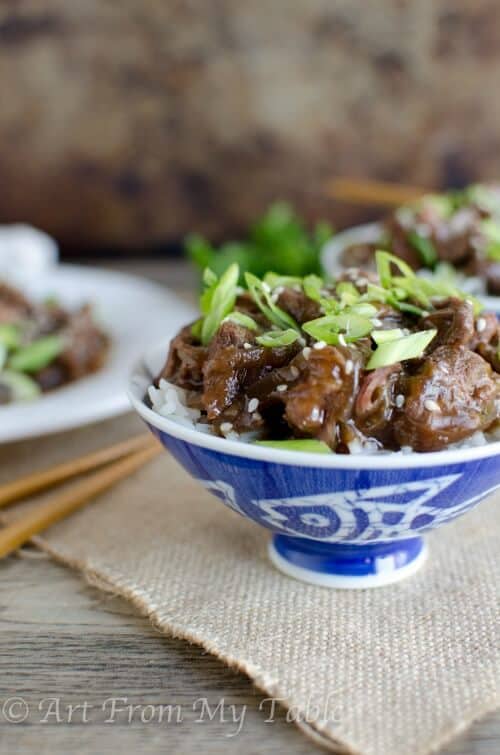 This post may contain affiliate links
Date Night
My husband and I have a weekly tradition.  Every Sunday we have an 'in date'.  A date where we don't go anywhere.  The children get to have "bedroom time" while we have a date.  By 7:00 all 4 kiddos are either in bed or having some down time in their bedrooms.
Then, we order Chinese take out from the restaurant down the street from us and watch a show we both like, or a movie. Currently we're loving "This Is Us".  We've also started "Friday Night Lights" on Netflix.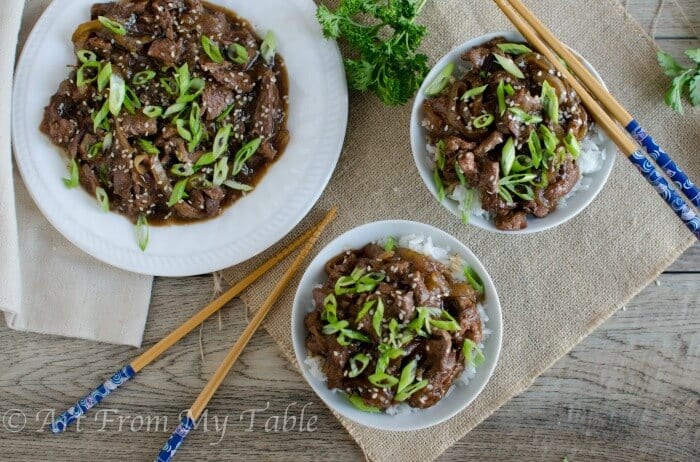 Do you have a favorite show you're watching right now?  I'd love to hear about it!
We tend to get the same things every week, but recently my husband changed from his usual to Mongolian Beef.  I really like the beef, but we started calling it Mongolian onions because it is mostly onions with a little bit of beef.  They also make it super spicy, and I just am not a huge tongue-on-fire kind of a gal.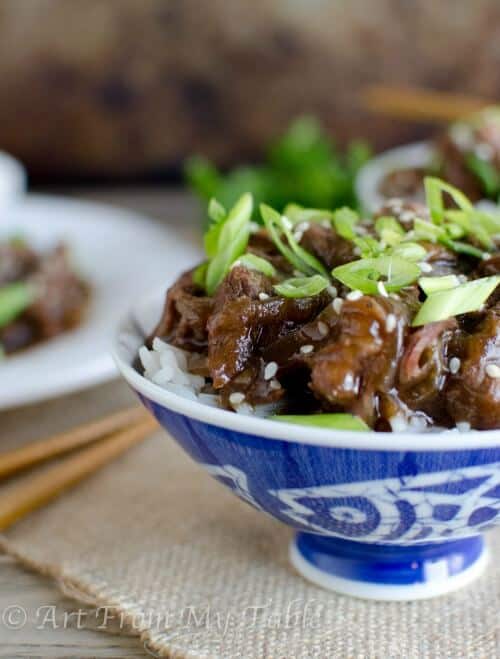 So I thought, why not try to make this at home?  With more beef of course.  So this is my take on a great take out recipe that is very low maintenance.  My whole family loves this recipe.
Slow Cooker Mongolian Beef
It's super easy to prepare. You'll just need a few minutes to slice the onions and possibly the beef, depending on what you buy.
I recommend the thin sliced beef  sirloin. By "thin sliced", they mean thickness, not that it's cut in slices for you.  It's often advertised as "great for fajitas" or something of that nature.  So, if you buy this, you'll need to cut it.
You could also use stew meat in which case it's already cut for you. I've made it both ways depending on what I've had in my freezer.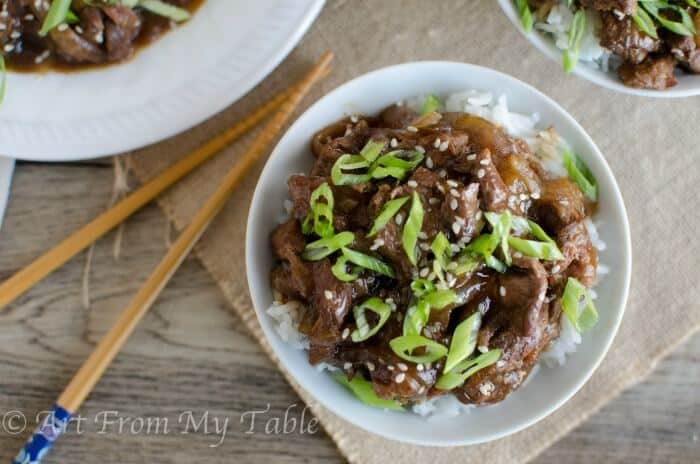 Things to know~
I have a couple of tools that make this recipe easier.
 For garlic I use this garlic press.  Anytime a recipe calls for minced garlic, I put it through my press.  Now, there is something to preparing garlic differently…chopped, minced, sliced, etc.  But to keep this quick, I use the press
For ginger, I use a ginger grater similar to this one, or this one.  Mine actually came from Japan (My husband used to live there), but if I ever needed to replace it I would buy one of these.  The ones that are ceramic are very easy to clean up.  If you've ever used your stainless steel 4 side grater for ginger, you know what I'm talking about.  🙂  Because they are kind of like a dish, they catch all the yummy juices from the ginger so you get all the flavor!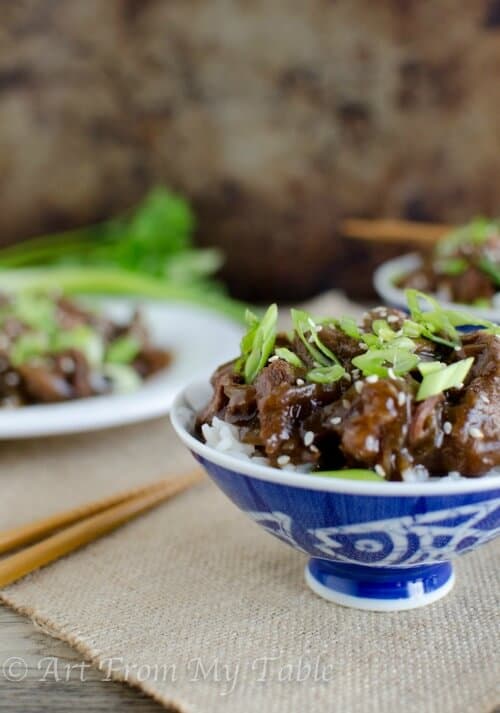 Serve it over rice and garnish with green onions and sesame seeds.  Better than take out!  🙂 Do you have a weekly food tradition?  I'd love to hear from you!

I would love to connect with you!  Let's keep in touch, follow me on Facebook, Twitter, Instagram and Pinterest.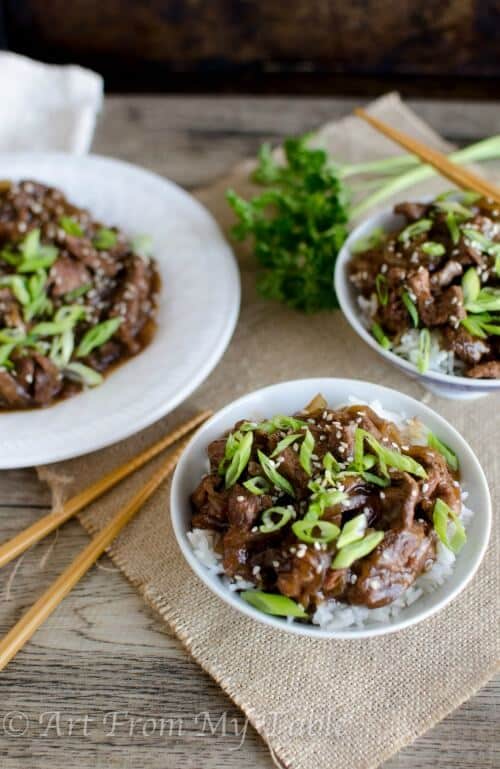 Love "take out at home"? Check these out…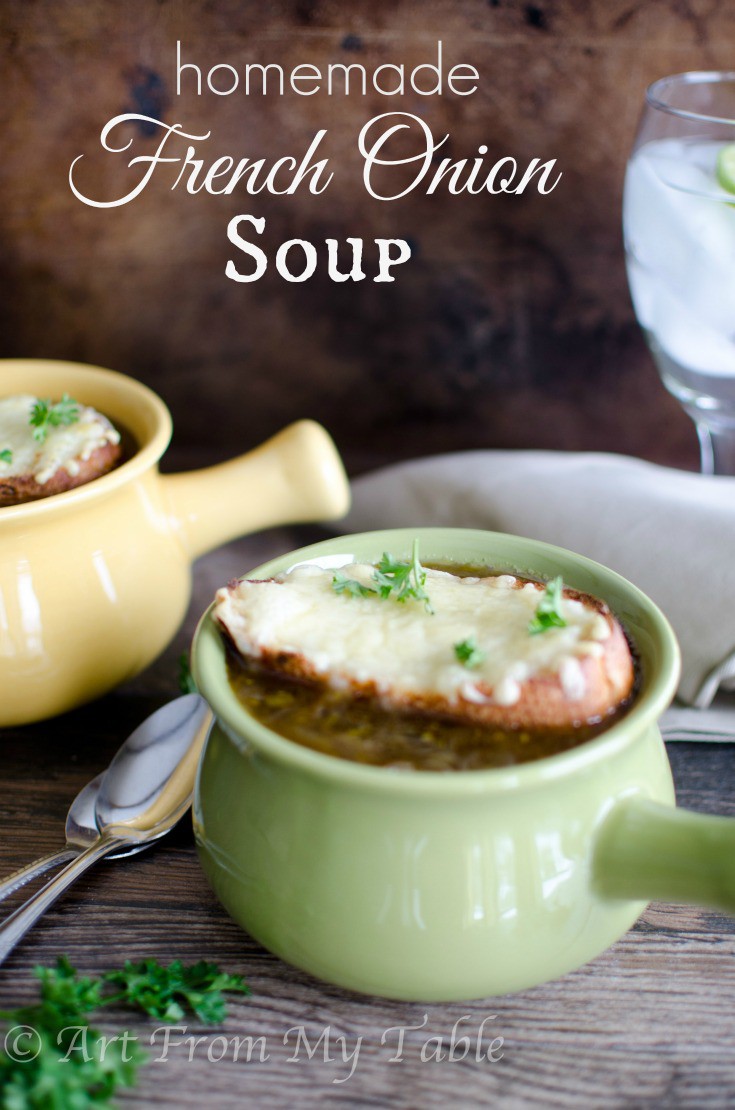 French Onion Soup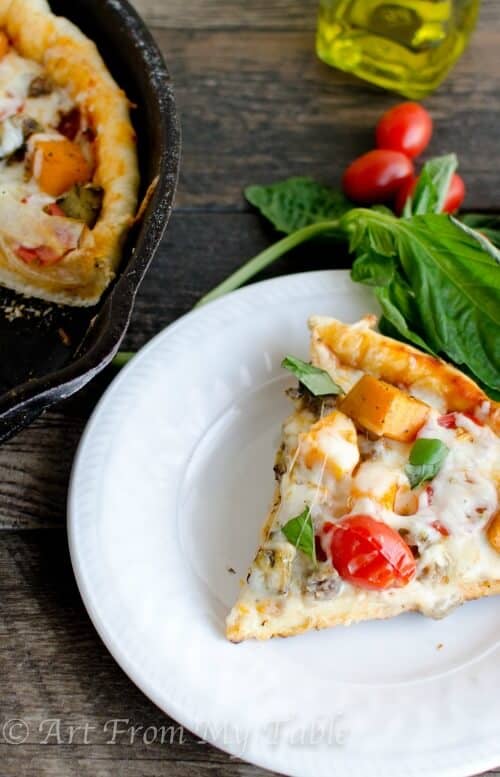 Rustic Harvest Vegetable Pizza