As an Amazon Associate I earn from qualifying purchases.


---
Hi! Remember me?
It's been awhile since my last edition of table talk (my sincerest apologies), but today I have some updates and great recipes for you! Grab some coffee or beverage of choice, this is a long episode.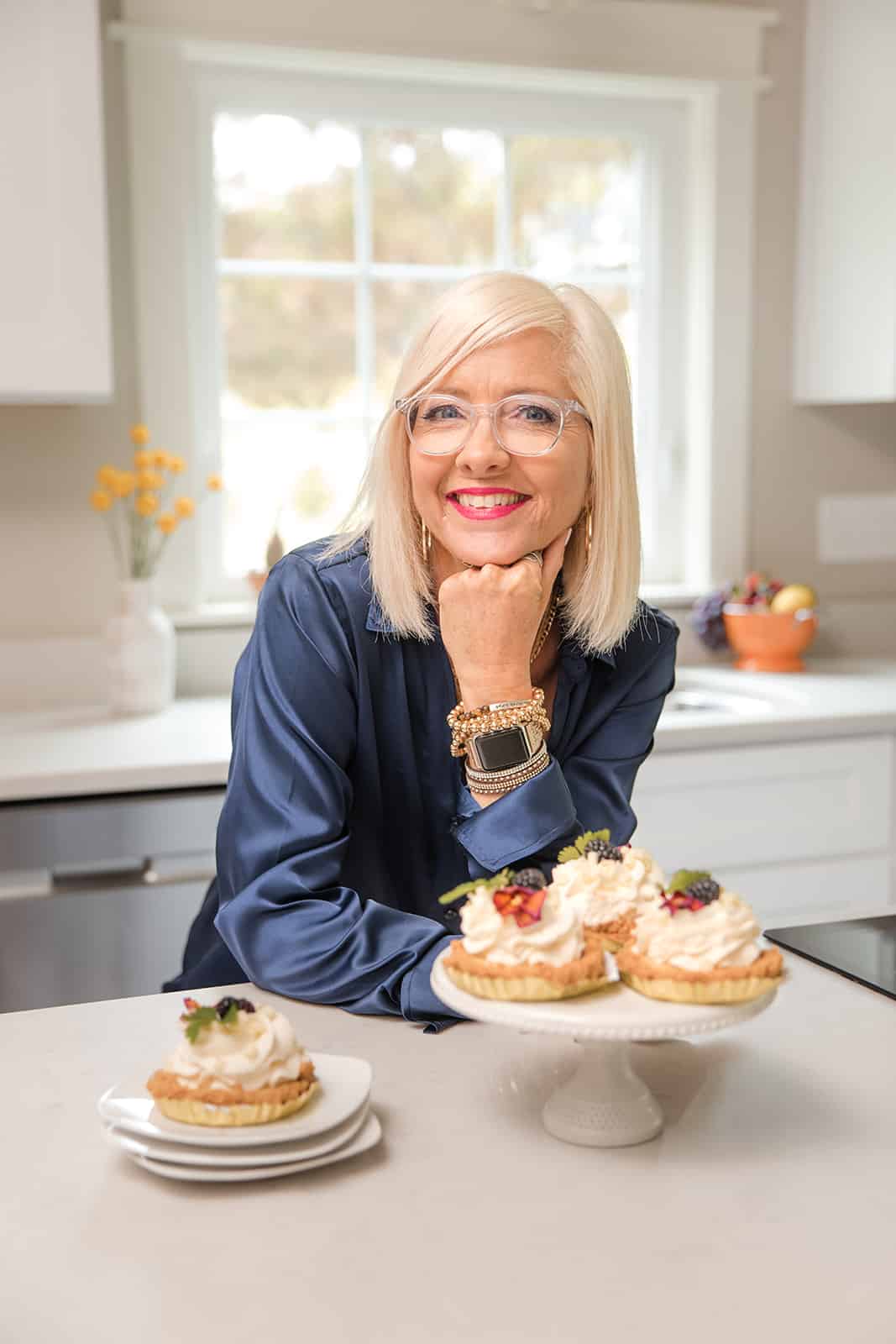 Jump to:
In Real Life
I'm still at it with recipe development and photography, but my time is being more split now as I've shifted into more free lance work. A year ago, I decided to sharpen my photography skills and signed up for a very intense course- Pretty Focused.
After graduating, I've been hired to help out other fabulous bloggers with their photography needs.
Speaking of fabulous bloggers...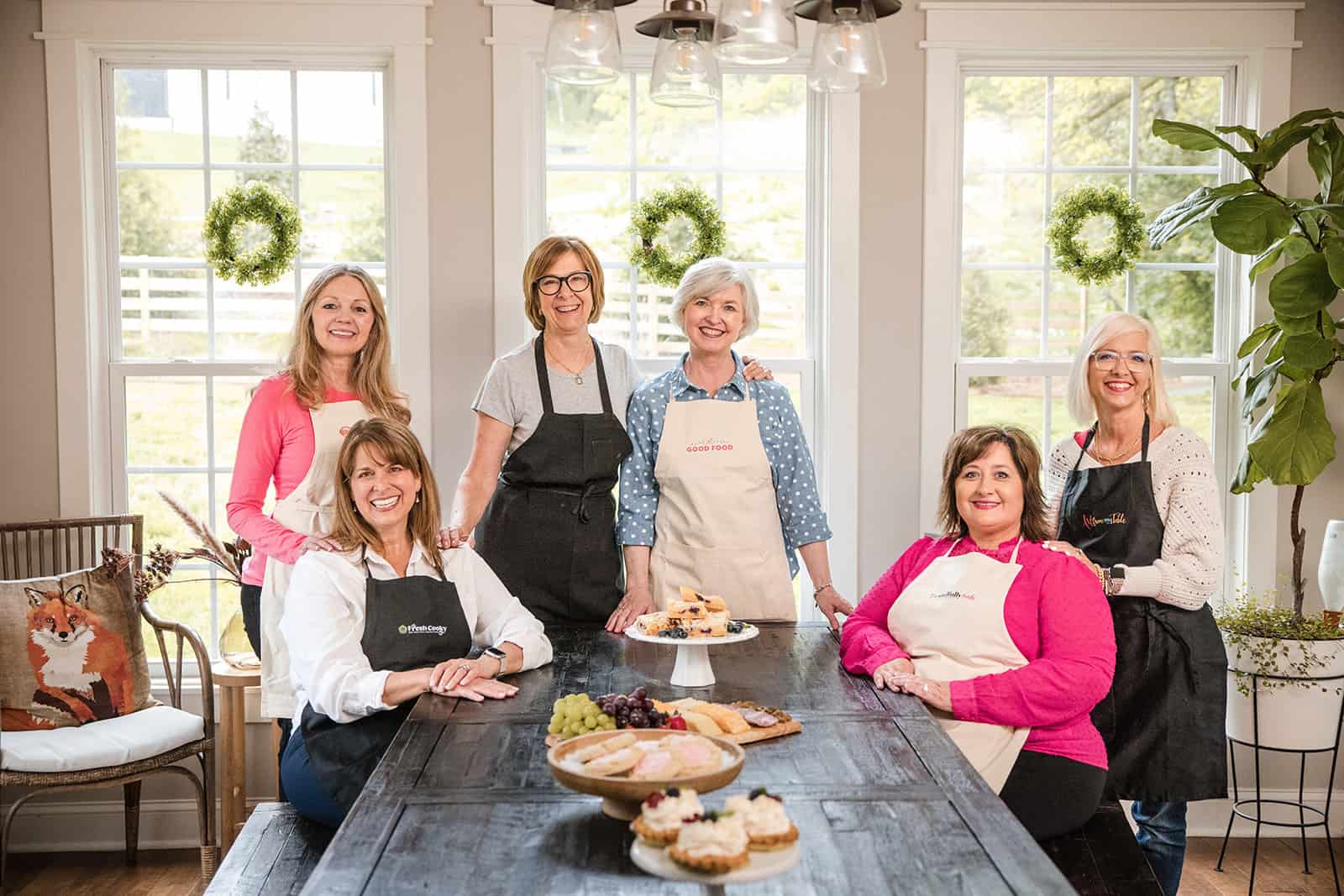 I spent last week with my mastermind group at a gorgeous farm house in Tennessee. We ate, we got stuff done, we laughed, and we cried. These are some of my very favorite people in the whole wide world. We have become such good friends even though we live all over the U.S.
For more incredible recipes, you've got to check out their sites! You won't be disappointed!
Bensa Bacon Lover's Society -Eliza specializes in BACON. If you love bacon, you need this in your life!
The Fresh Cooky -Kathleen cooks a lot like me, real foods, nothing processes. She also lives in CO and knows all about the high altitude baking.
Life Love and Good Food - There's no better explanation! Not too fancy, just good food. Sheila lives in the south and satisfies every appetite.
Nourish and Nestle - Lynn does SO much more than food! She has excellent home tips and the greenest thumb you've ever met. She's also my go-to for all things canning.
Soulfully Made - Nikki also lives in the south and she makes delicious, home-cooked, easy recipes. Comfort food at it's finest!
My last personal note is my first-born is graduating. Talk about an emotional bittersweet time! I can barely talk about it without tearing up... I'm at it full force planning the celebration.

Recipes
This is why we're really here, right?!
Cinco De Mayo
In America we love to celebrate with food! And Mexican food is one of my favorites. Here are some great Mexican recipes for you to enjoy any time of the year!
I don't know about you, but I eat Mexican food all year long.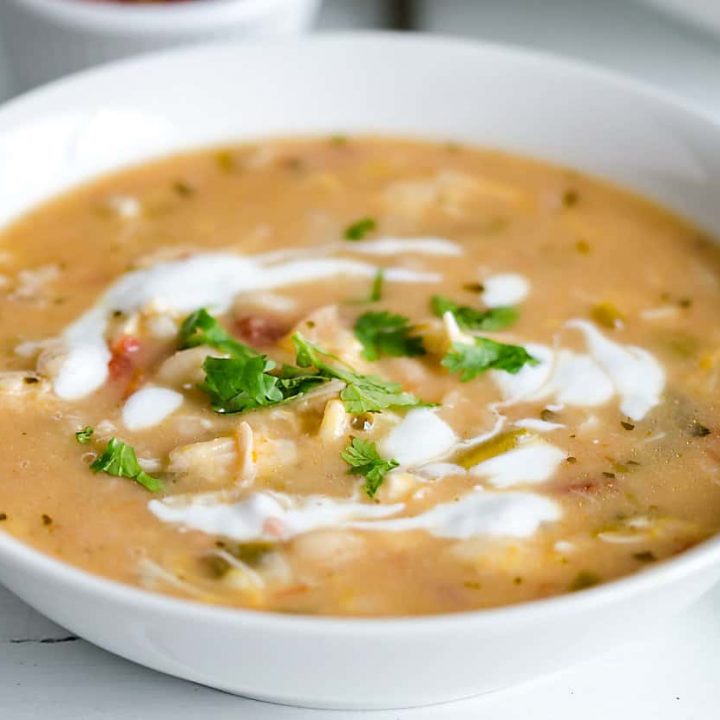 Slow Cooker Carnitas
These are super easy and delicious! There are so many different ways to use this flavorful pulled pork-- tacos, burritos, tostadas, quesadillas, as well as my favorite: Leftover Carnitas Casserole.
Slow Cooker Carnitas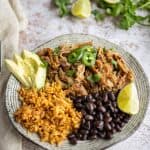 For more Mexican food, check out my collection of the best Cinco de Mayo recipes. Enjoy!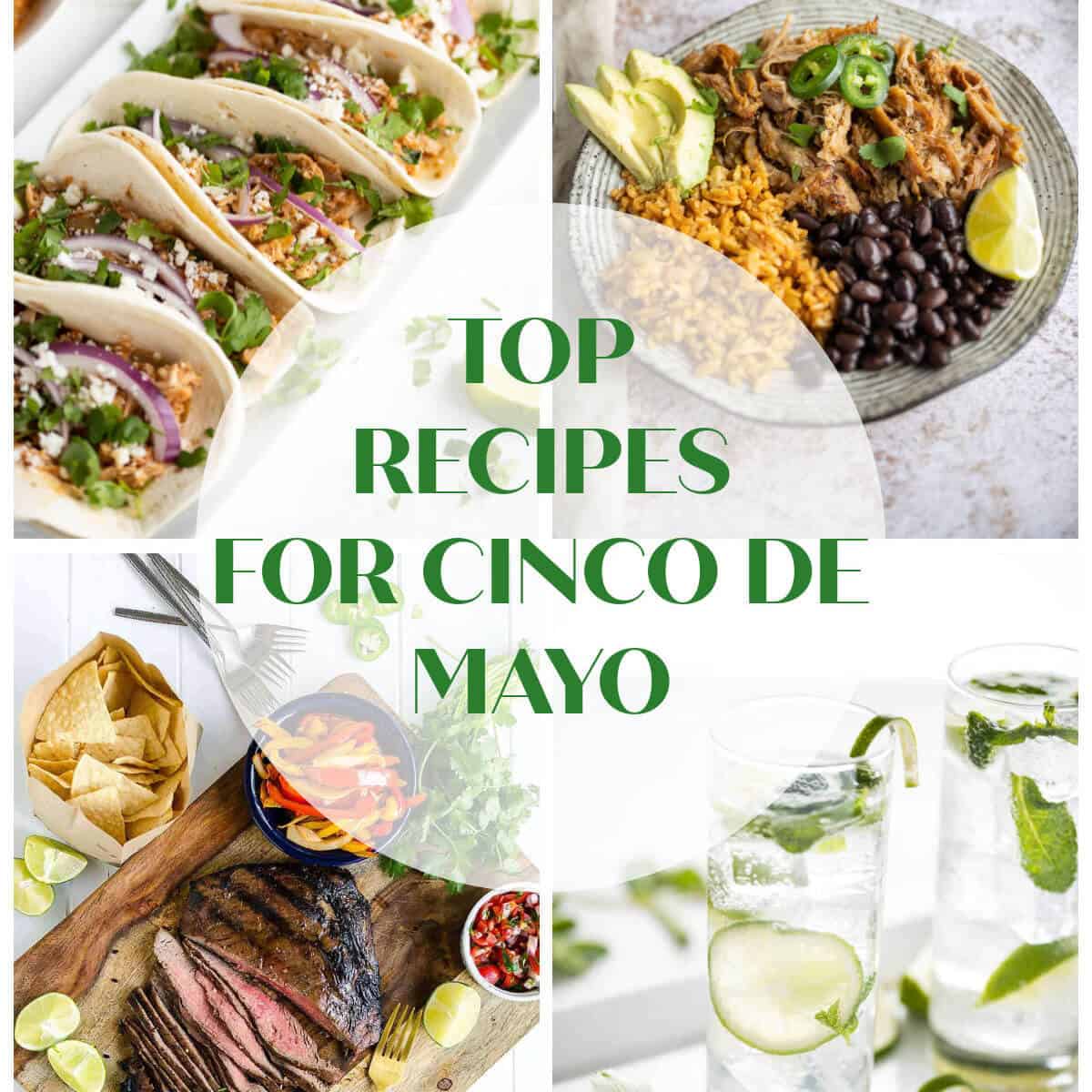 Mother's Day
With Mother's Day just around the corner, let's celebrate it with love and gratitude… and amazing food!
Here are a few Mother's Day recipe ideas guaranteed to make any mom sigh with delight.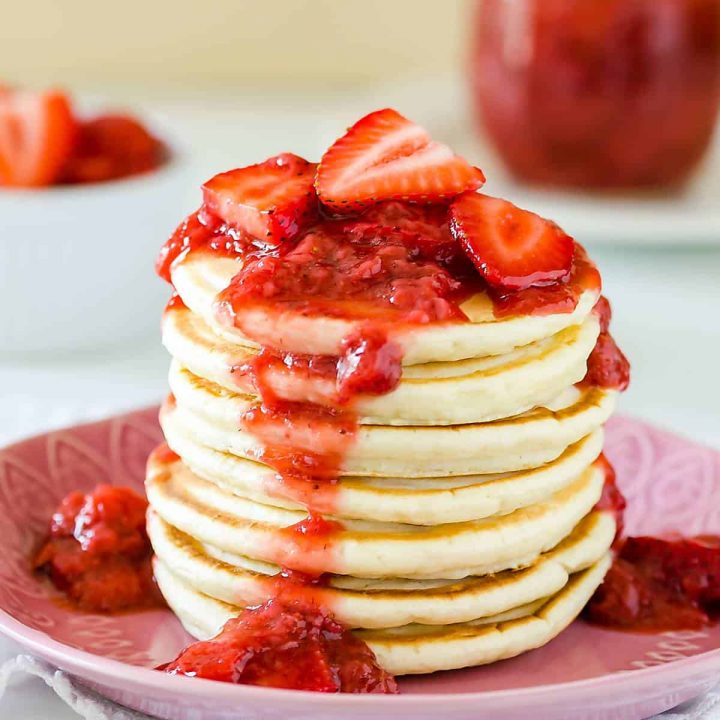 Frittata
Creamy, fluffy eggs, savory bacon, fresh vegetables, and herbs, all cooked to perfection in one pan.
Frittata Recipe
Blood Orange Mimosa Mocktail
The perfect non-alcoholic drink for Mother's Day brunch. It tastes like the real thing!
Mimosa Recipe

Sous Vide Pork Tenderloin with Blackberry Sauce
This decadent dish is perfect for celebrating. If you have never tried using sous vide, I must warn you - you may never cook pork the same way again. I have a detailed cooking guide, so don't worry, it's easy!
Pork Tenderloin Recipe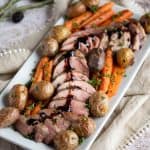 Arkansas green beans
Fresh green beans combined with a tangy garlic-butter sauce and topped with crisp bacon makes this Arkansas Green Beans recipe an unforgettable side dish!
Arkansas Green Beans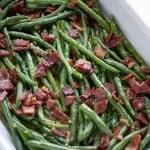 Grilled Teriyaki Chicken
Perfectly grilled juicy chicken with amazing teriyaki sauce. A simple and delicious dish for every occasion.
Grilled Teriyaki Chicken

Rhubarb Crisp with Strawberries
A sweet ending to your Mother's day celebration and start to the summer season!
Rhubarb Crisp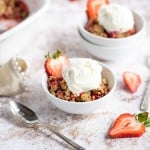 French Style Coconut Parfait
Rich, creamy, and oh-so delicious! This frozen parfait is absolutely divine. And you don't even need an ice cream maker to make it.
Coconut parfait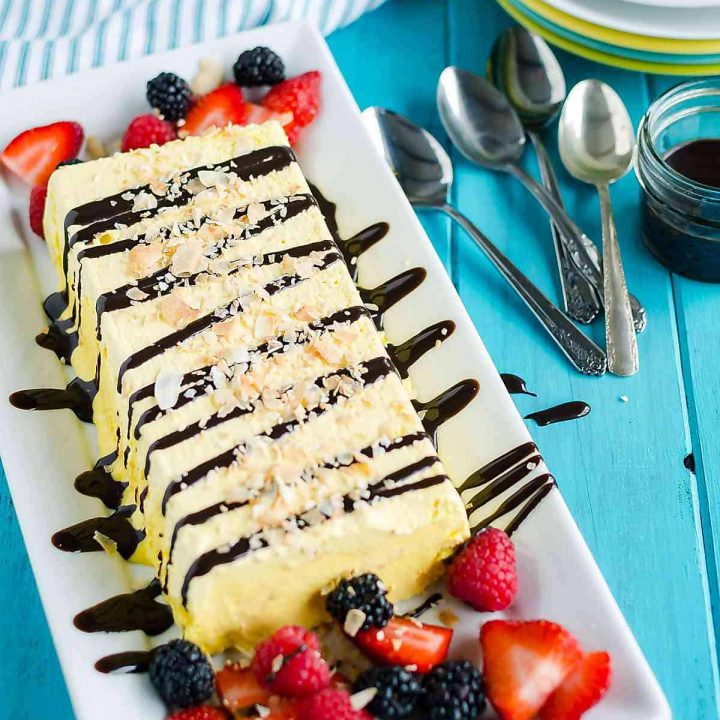 Kombucha Recipe
Have a healthy mom? Make her a batch of homemade Kombucha. I will walk you through the whole process! It does take some time, though, so this one needs to start early.
Kombucha Recipe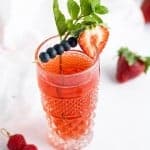 Fun Fact
May 6 is Sauviganon Blanc Day! So grab a friend and share a glass!
Thanks again for stopping by, I'm honored that you spent some time having a conversation at my table.
Cheers to you friends, have a blessed weekend!
Chellie
Please share
Your shares are how this site grows, and I appreciate each one. Do you know someone who would enjoy this recipe?

I'd love it if you shared it on your favorite Pinterest board or Facebook! AND…if you like this recipe, please do me a favor and give it a ⭐️ ⭐️ ⭐️ ⭐️ ⭐️ rating! TIA 🥰

You can also follow along on YouTube and Instagram!
HUNGRY FOR MORE? Subscribe to my newsletter to have recipes delivered to your inbox and to stay up to date on the latest!