This metabolism boosting tea is creamy and reminds me a lot of an iced chai tea with a kick.  You'll want to drink the THM shrinker just because it tastes good, but while you're enjoying your tea, your body will be working hard at speeding up your metabolism and shrinking fat cells.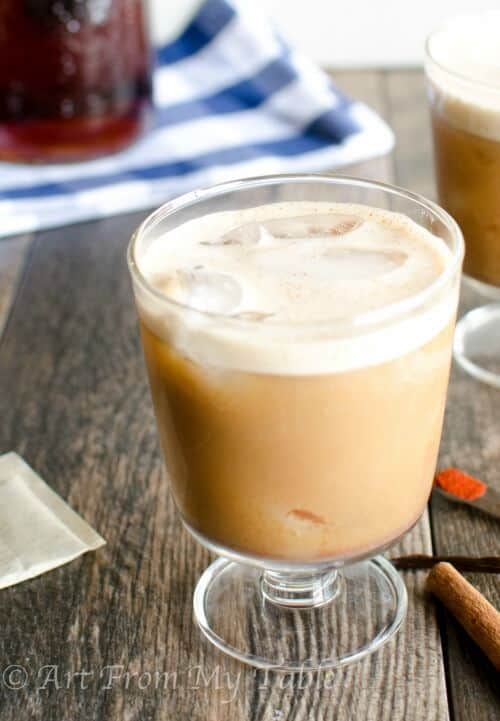 This post may contain affiliate links
This recipe comes from the Trim Healthy Mama Cookbook.
You'll need Oolong tea which is loaded with benefits, it's so good for you!  You can find it at your local health food store, or get it here.
THM Shrinker Recipe
Creamy iced tea with cinnamon, vanilla and a little kick. This tea boosts your metabolism and shrinks fat cells.
Author:
Trim Healthy Mama
Ingredients
1 cup brewed and cooled double strength oolong tea (see notes)
¼ cup unsweetened almond milk
2 pinches of mineral salt
1 teaspoon vanilla extract
2 Tablespoons Truvia
1 teaspoon ground cinnamon
1 pinch of cayenne pepper
Instructions
Add the brewed tea along with all the other ingredients to a blender.
Blend the tea until well combined.
Fill a quart sized mason jar (all the way to the top) with ice.
Pour the tea over ice. If there is more room in your glass, add a bit of water.
Enjoy!
Notes
Oolong tea can be found at your local health food store.

THM has their own brand of sweeteners. I often use the Super Sweet Blend, but if you don't have their special ingredients, Truvia is on plan and works great. I use plenty of it in other recipes. Just make sure you get the Truvia packets or small container--NOT the baking blend, which contains sugar.

I brew multiple bags of tea in a mason jar so I always have it on hand. The tea is double strength, so just keep that in mind if you do a large batch. You need 2 tea bags per 8 oz water.

This makes one quart, which is technically 1 serving.
I would love to connect with you!  Let's keep in touch, follow me on Facebook, Twitter, Instagram and Pinterest.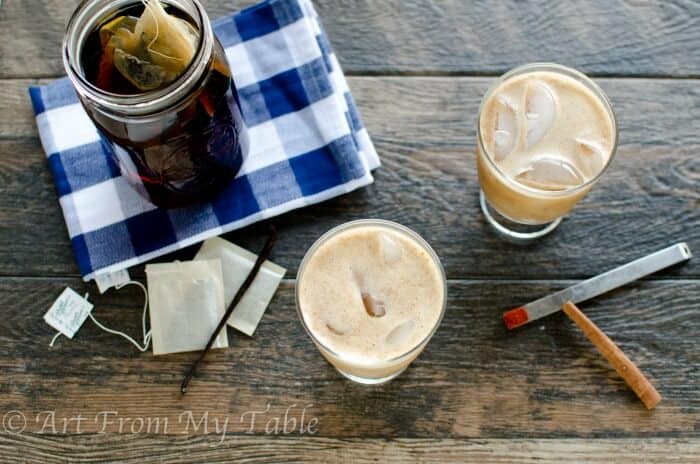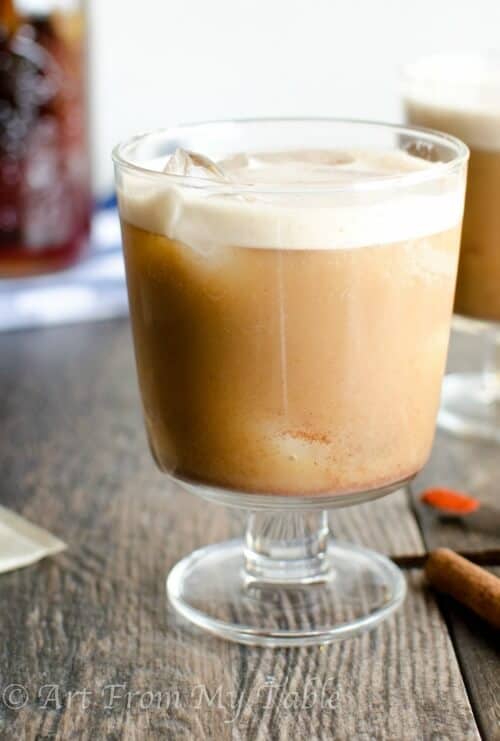 Looking for more satisfying guilt free recipes?
Want delicious dishes delivered?  Sign up for my FREE newsletter! Bonus~you'll get a free cookbook as well.
[mc4wp_form id="2571″]