Fresh oranges, limes and basil ~ This citrus chicken marinade brings your grilled chicken to another level of delicious!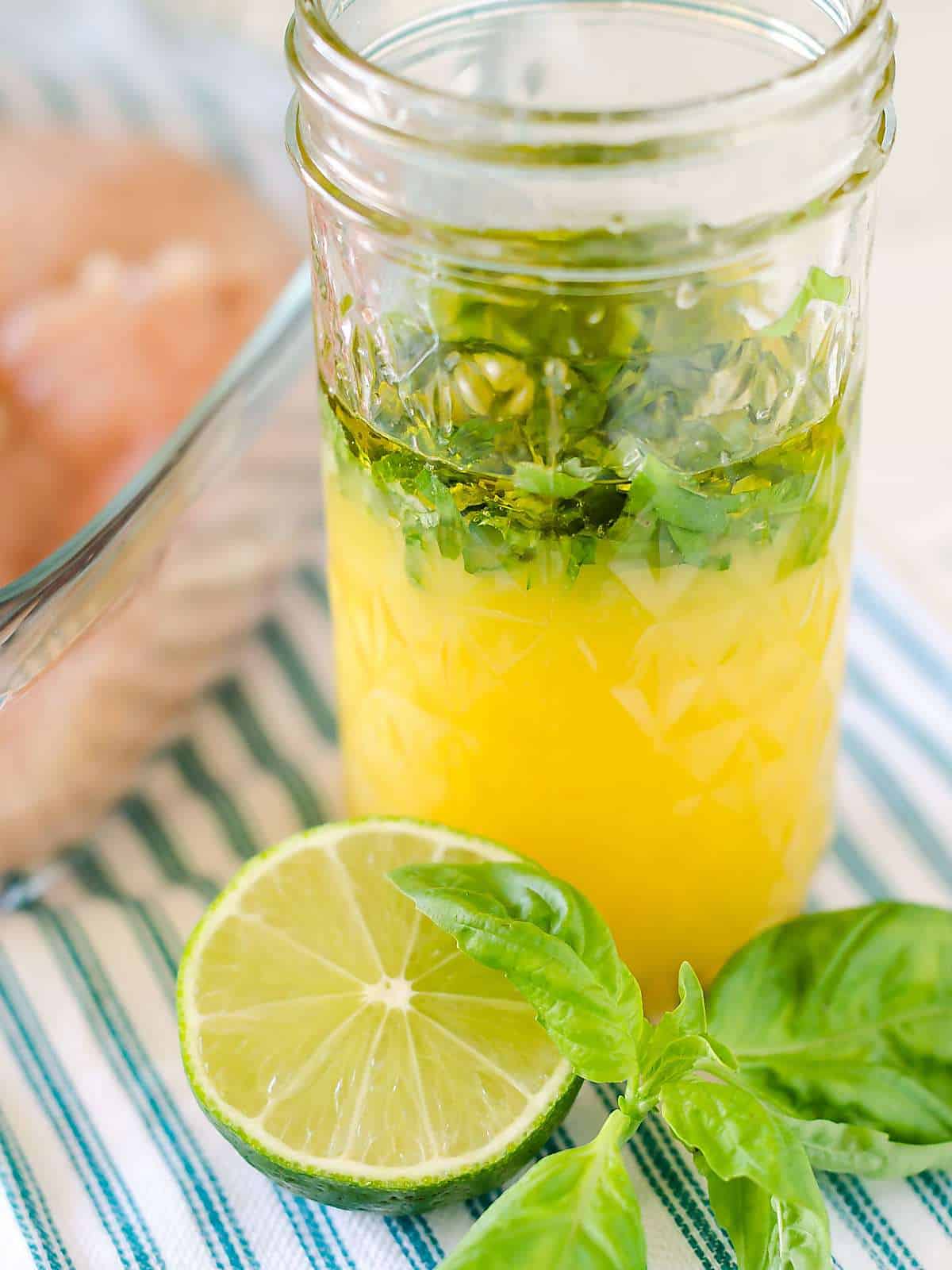 Summer Grilling Series
Welcome back to the Summer Grilling Series! I've got another fabulous grilled chicken recipe for you today!
In case you missed the other recipes in this series so far:
Nothing says 'summer' like fresh basil. It it one of my all time favorite herbs. I love to grow it in our garden and make pesto to enjoy all winter long.  2 years ago, our garden failed. It was so sad. We don't exactly have green thumbs anyways, so growing things is kind of challenging for us.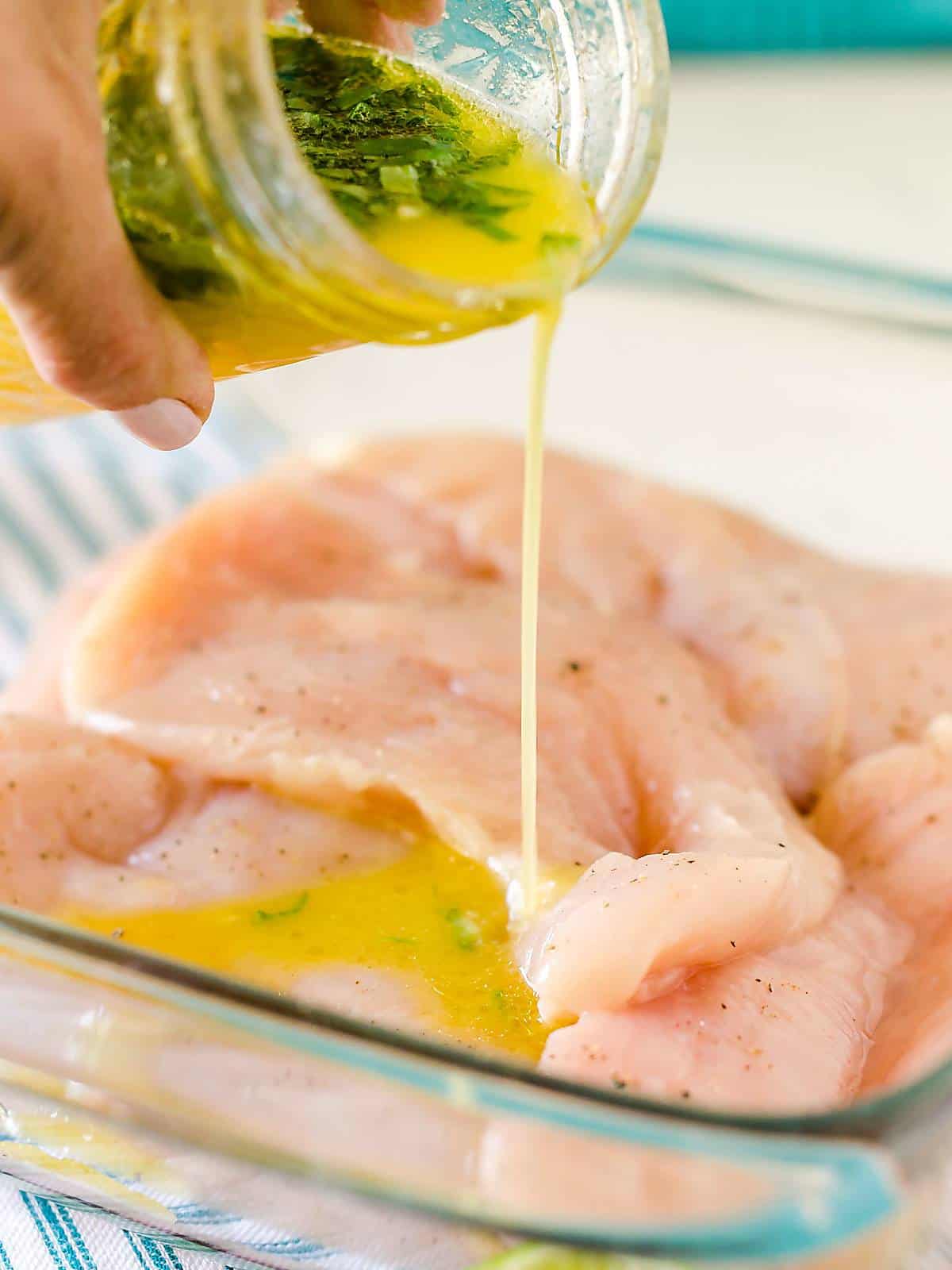 But then last summer, I had abundant basil flowing! I was so excited, I made a bunch of pesto. Then we went on vacation to Universal Studios, and guess what we came home to… a broken refrigerator/freezer. All that pesto, gone.  All my frozen strawberries, gone.
So, this year, I will attempt yet again to stock my freezer with precious pesto made from home grown basil.  We shall see.  But, for now, I'm using it in this citrus chicken marinade. The flavors of citrus and basil together is absolutely lovely, fresh, and summery.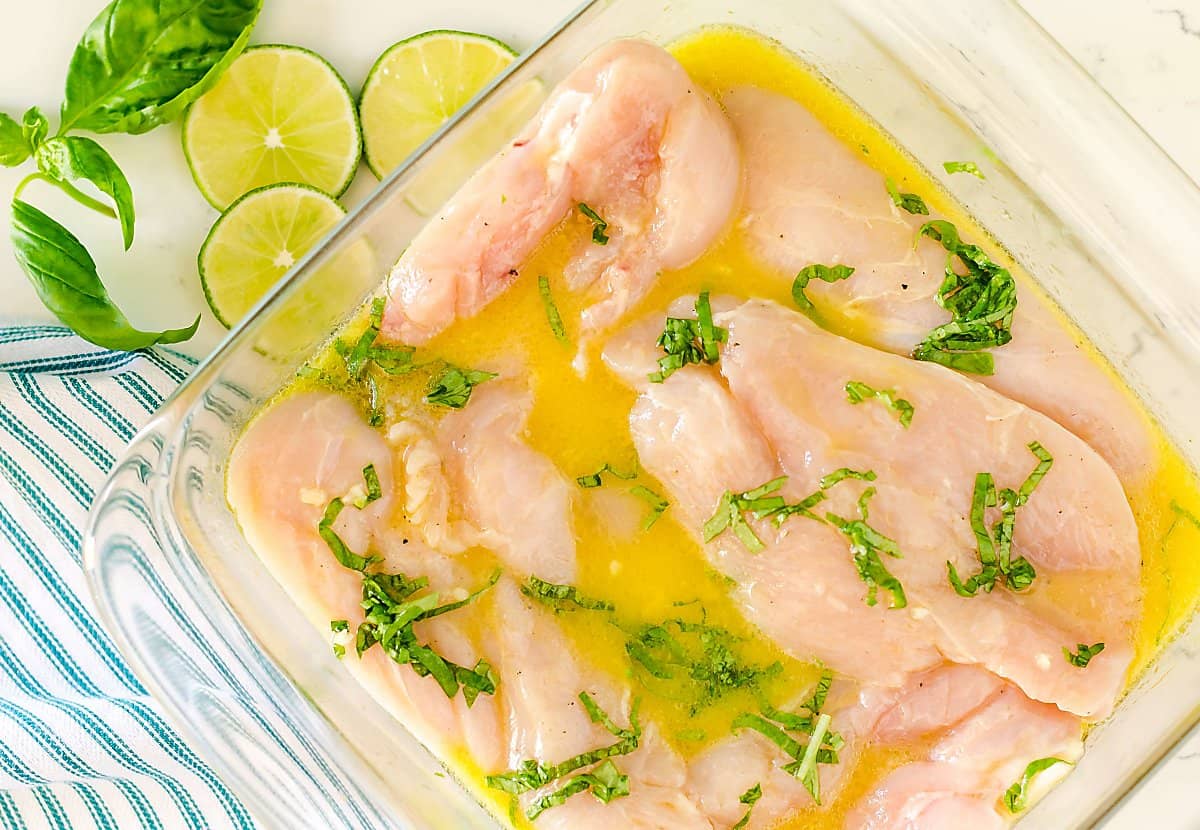 With summer in full swing, we are using our grill almost daily.  It's such a quick and easy way to cook a meal.  If you're chicken breasts aren't too thick, it really only takes 10-15 minutes to cook. In this video, I show you how to fillet them for quicker and more even cooking.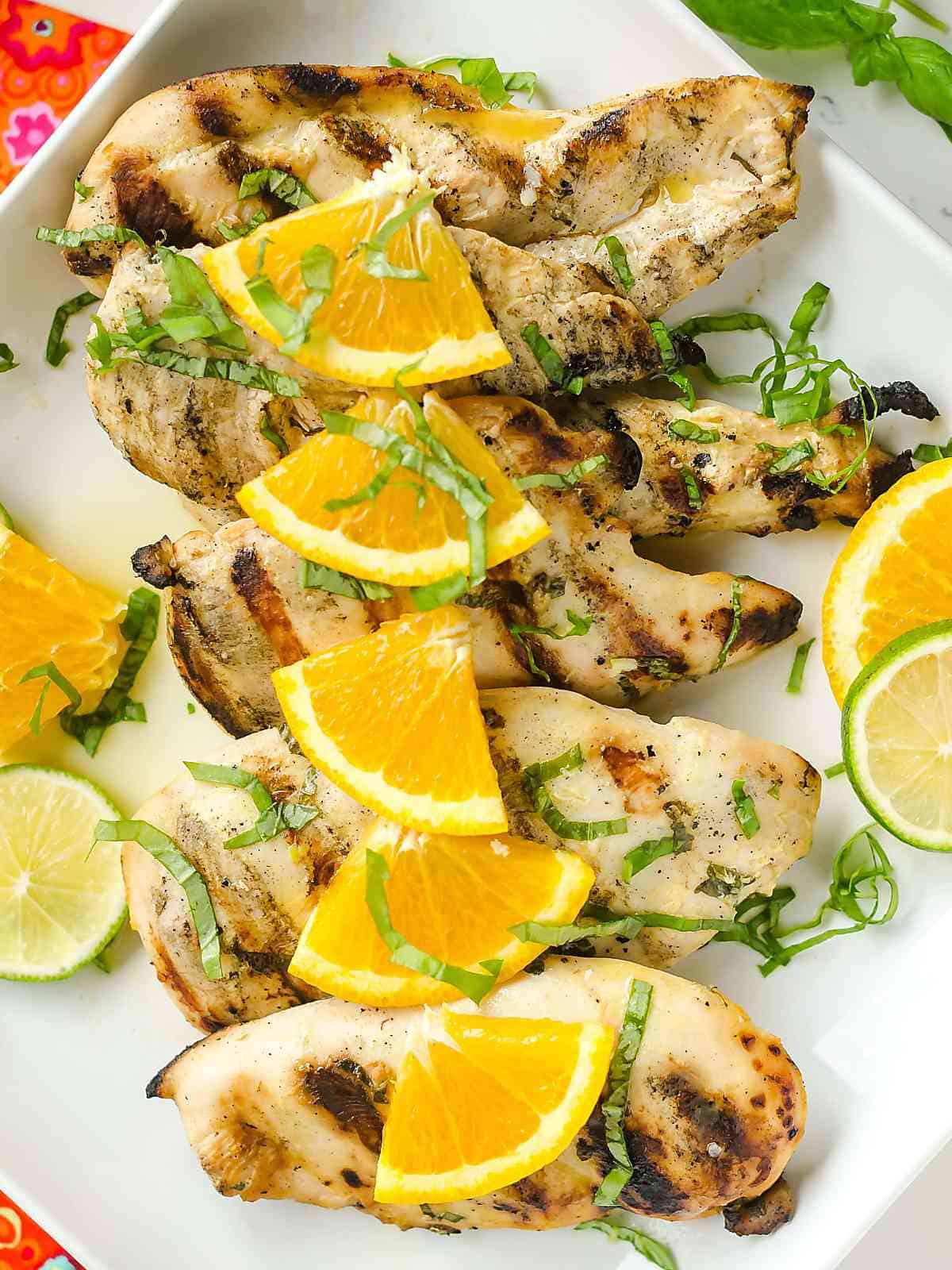 Citrus Chicken Marinade
Marinades are the perfect way to flavor meat. It only really needs 30 minutes, but longer definitely intensifies the flavor.  You can make it the night before, the morning of, or simply 30  minutes before grilling.  It also freezes well.  So, make a double batch, throw all the ingredients in a zip lock bag for the extra one and lay it flat in your freezer.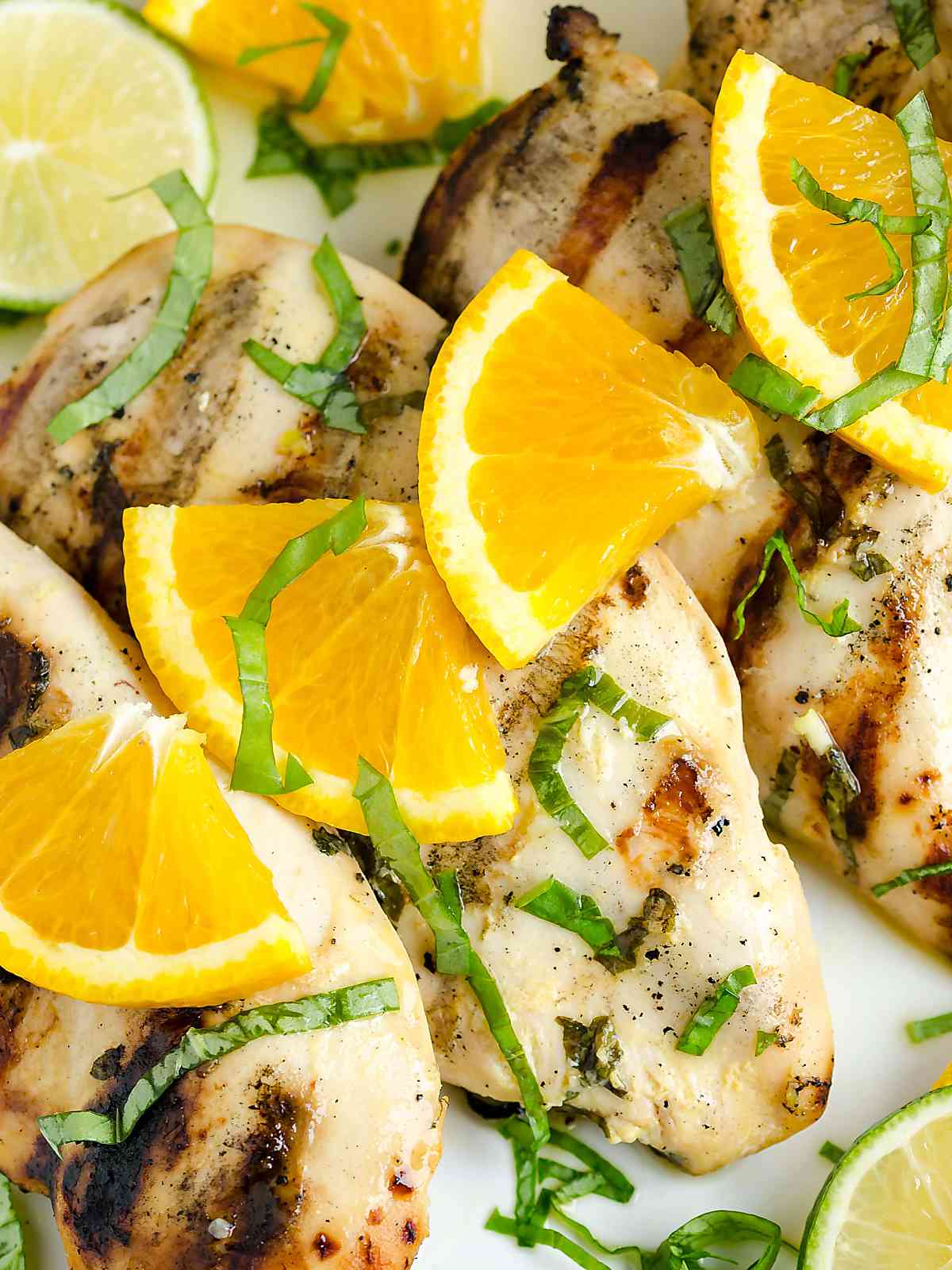 Ready to get grilling?

For more recipe inspiration, follow me on Pinterest and Facebook.  Like behind the scenes action? Check out my stories on Instagram.
More great grilling recipes: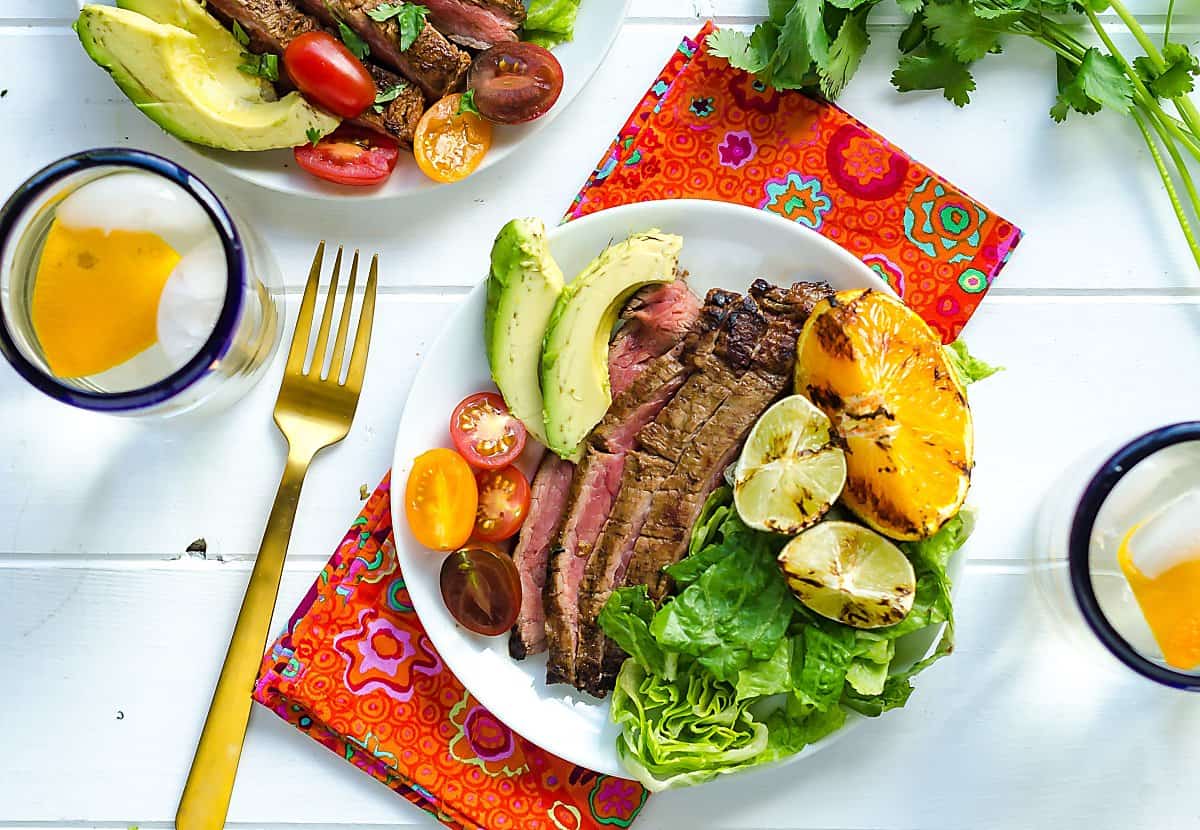 Grilled Carne Asada
Coconut Lime Grilled Chicken