As an Amazon Associate I earn from qualifying purchases.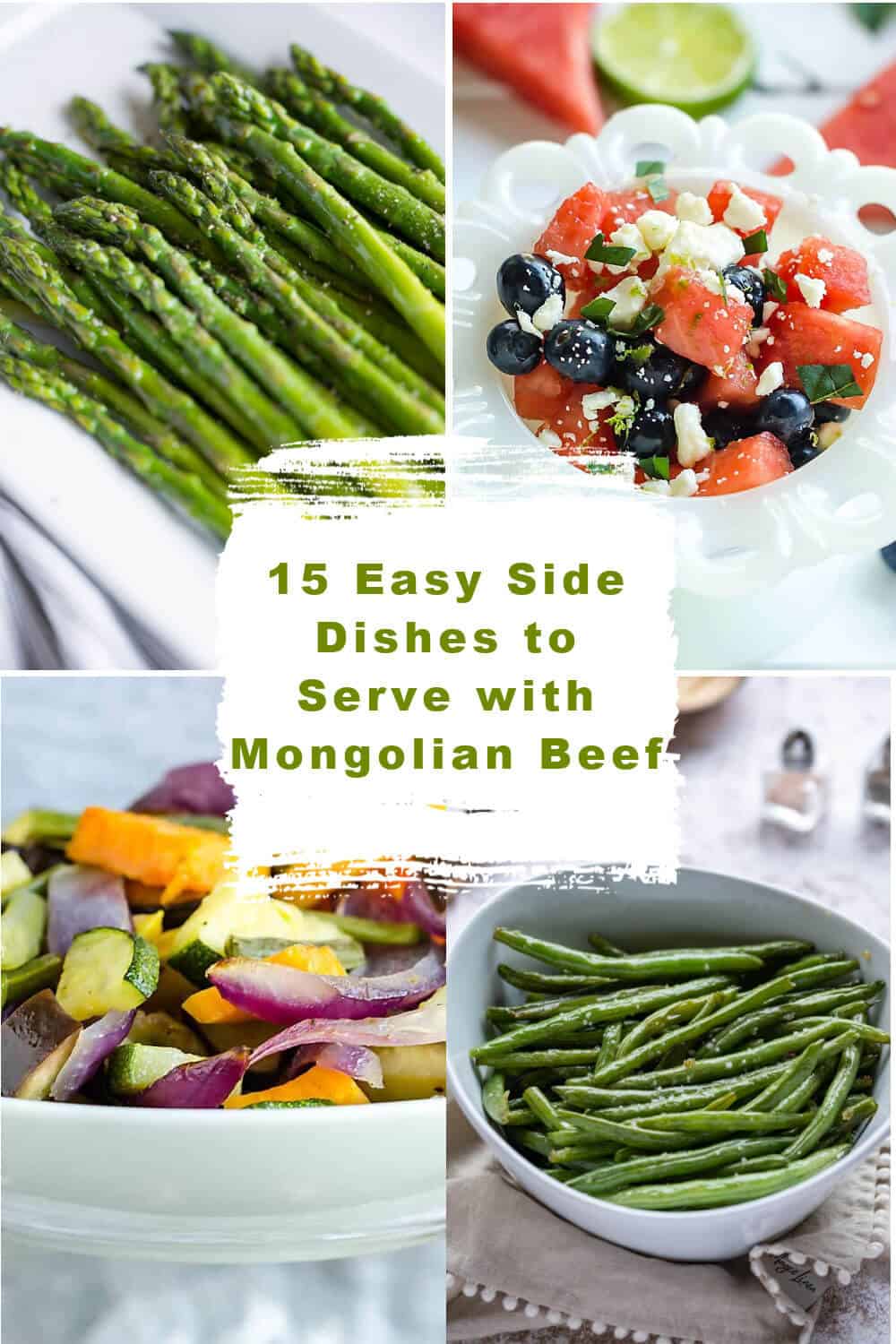 If you're wondering what to serve with Mongolian Beef, I've got a ton of options for you!
What I find with Chinese food, is it sometimes feels all inclusive-- you have your starch, veggies and protein all together in a delicious sauce. If you happen to be feeding a large family, like I am, it can feel like you're only serving one thing. I mean, it's enough for me, but I think my kids are bottomless pits! LOL!!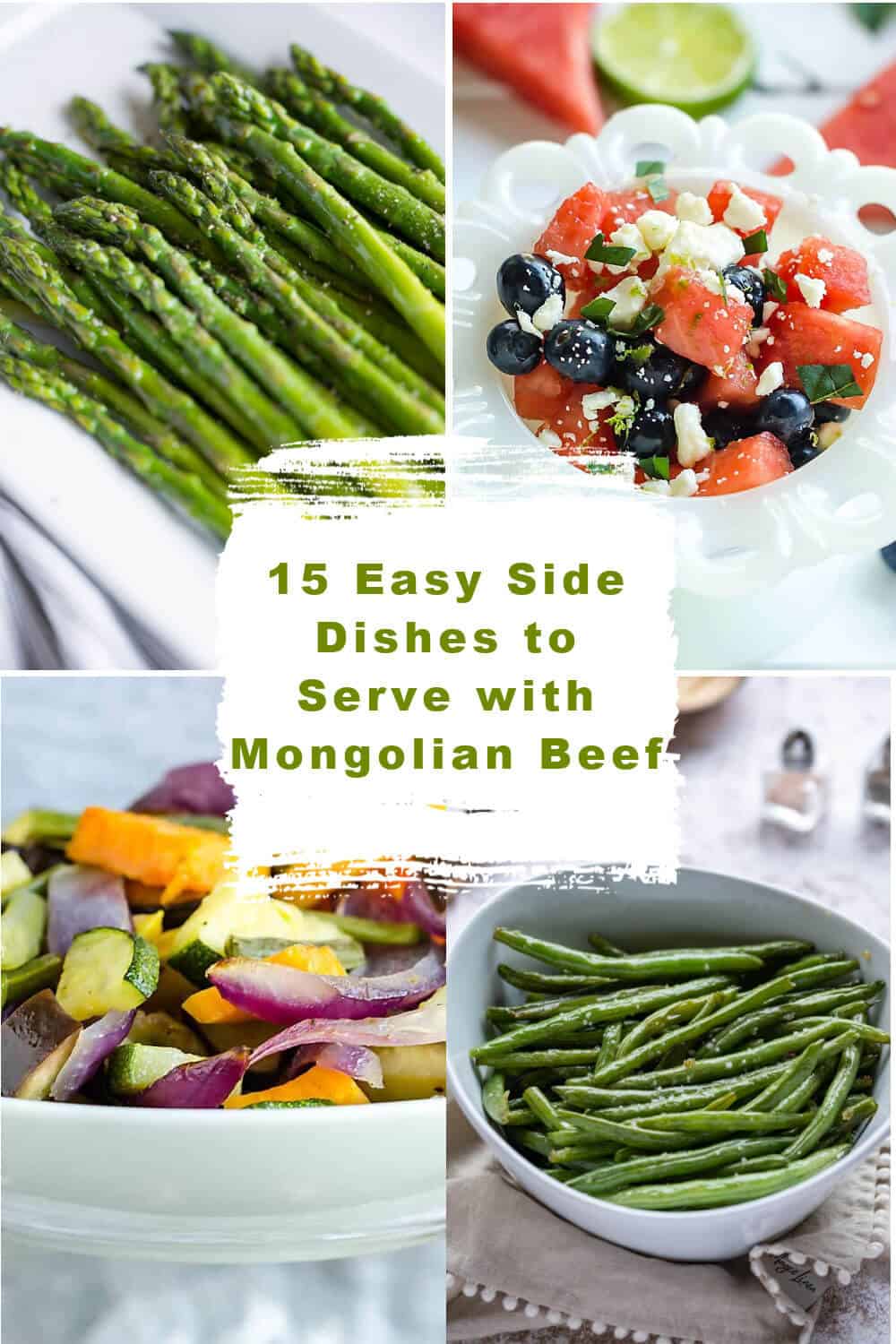 Mongolian Beef is a takeout favorite that my entire family loves. We used to often order it for take out, but then I decided to try my hand at making it at home. The results were better than I could have expected, and it quickly became a staple!
Mongolian beef is made by stir-frying beef, onions, fresh ginger, fresh garlic, and a few other ingredients. It's savory, a little bit sweet, and oh-so hearty.
My version is done in the Crockpot and uses stew meat or sirloin steak that simmers and becomes ultra tender and full of flavor. So easy to prepare for any weeknight.
While most Chinese dishes, like Orange Chicken do have a good variety of veggies included, Mongolian Beef just has onions. So I do like to pull together some additional options.
There are plenty of easy side dishes to choose from. I recommend that you pair it with some vegetables as well as some carbs to really round out your meal.
Since my Mongolian Beef recipe is done in the slow cooker, there is plenty of space in your kitchen to whip up some delicious accompaniments as it cooks!
Easy Side Dishes
Choose between any of the side dishes below to make a meal out of your Mongolian Beef dish! Again, I recommend that you opt for at least one vegetable and one carbohydrate to really round things out. You can also add a salad to the mix if you're craving some freshness!
Rice
The obvious choice is rice. Starchy, sticky, and oh so good! Rice is one of those classic easy side dishes that go perfectly with Mongolian Beef. When you order this dish in a restaurant or for take-out, it's almost always paired with white steamed rice.
I like to mix things up a bit and serve wild rice instead of white rice. It's healthier for you and gives a nice texture. Brown rice works well too. I love cooking rice in my instant pot, it turns out perfectly every single time!
Instant Pot Wild Rice
a delicious and simple side dish that compliments any meal. It also makes a great base for a 'bowl' meal. Perfectly cooked every time in your pressure cooker!
Click here for Instant Pot Wild Rice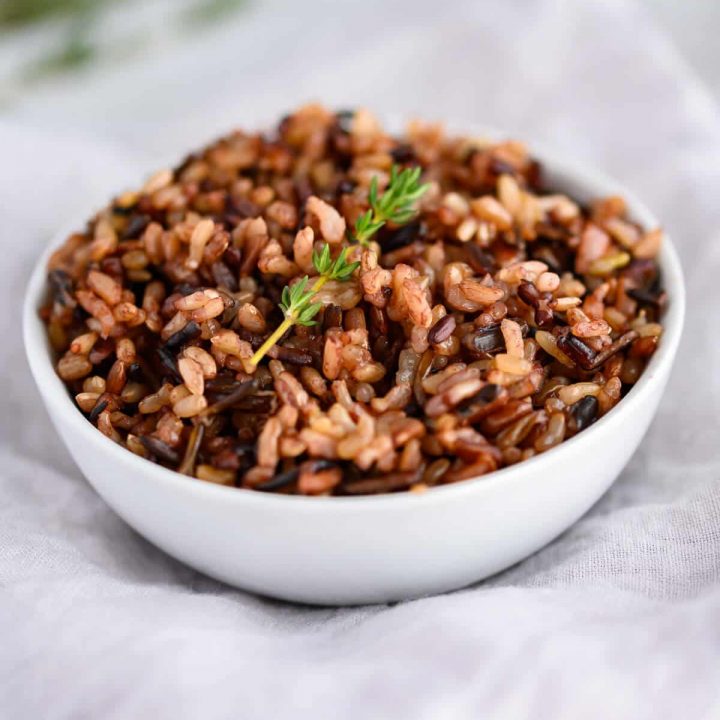 Instant Pot Quinoa
A tasty alternative to rice, Quinoa is fast, healthy and provides a wonderful earthy flavor to a wide variety of dishes.
Click Here for Instant Pot Quinoa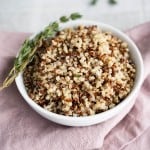 Green Beans
Green beans are a classic vegetable side dish that I'm sure you know and love. I have 3 recommendations in the green bean category, good luck choosing, because they are all amazing!
Air Fryer Green Beans
Ready in minutes, the results are tender yet crispy, and the addition of garlic powder and parmesan cheese create an irresistible flavor.
Click Here for Air Fryer Green Beans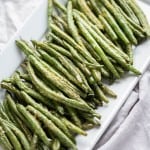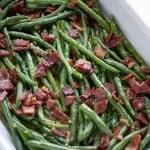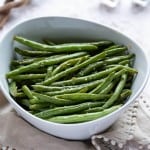 Salads
Fall Salad with Fresh Pears
Now, this may be called a fall salad, but you can feel free to enjoy it any time of year! What I love about this particular salad is it has fresh fruit and berries in it. If something is out of season, you can always swap out for whatever fruit you have on hand. Apples, pomegranates, and strawberries are just a few options!
Click Here For Mixed Greens with Pears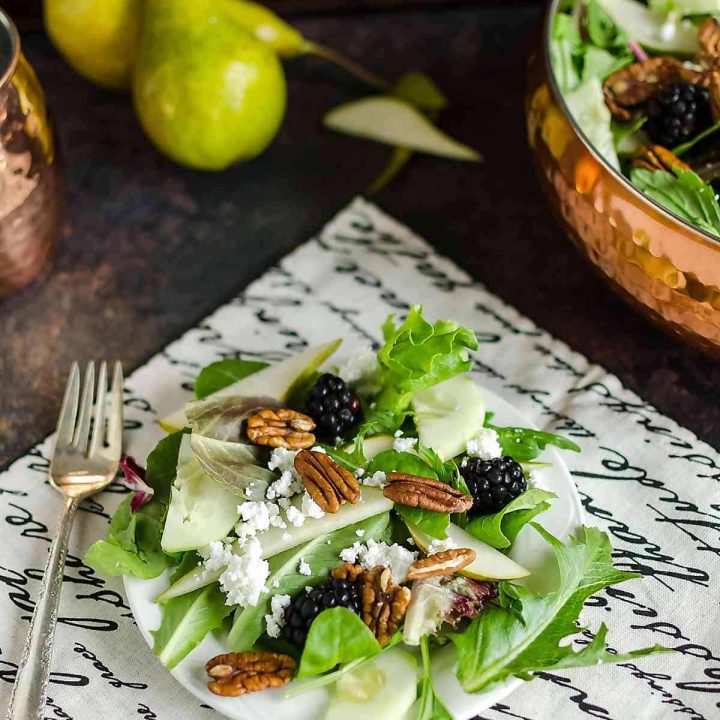 There's nothing like fresh fruit to compliment your meal. Swap out a green salad for a fruit salad. It also satisfies that sweet craving.
Watermelon Salad
Red juicy watermelon with sweet blueberries and tangy feta drizzled in lime dressing. A little tangy and a little sweet, but a whole lot of delicious!
Click Here for Watermelon Salad

HUNGRY FOR MORE? Subscribe to my newsletter, to have recipes delivered to your inbox and to stay up to date on the latest!
You May Also Like
Please share
Your shares are how this site grows, and I appreciate each one. Do you know someone who would enjoy this recipe?

I'd love it if you shared it on your favorite Pinterest board or Facebook! AND…if you like this recipe, please do me a favor and give it a ⭐️ ⭐️ ⭐️ ⭐️ ⭐️ rating! TIA 🥰

You can also follow along on YouTube and Instagram!
HUNGRY FOR MORE? Subscribe to my newsletter to have recipes delivered to your inbox and to stay up to date on the latest!